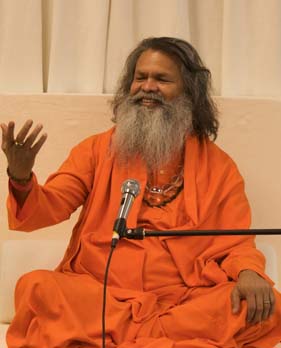 This is a wonderful opportunity for people in Vancouver to see His Holiness in person, and to hear the ancient wisdom of yoga first hand. It is a great honor for us to receive such an esteemed guest - not only for the awards and accolades bestowed on him by governments and organizations worldwide, but because yoga in North America is still understood to be primarily a physical practice. Thanks to H.H. Vishwaguruji, the vast treasury of wisdom that yoga offers can be understood - that yoga is a way of cultivating a peaceful mind and heart.
Introduction to Chakras: Sunday, March 17 @ 7pm, $25
Free Lecture: Monday, March 18 @ 7 pm
Agya Chakra - Eyebrow Centre: March 19-21 @ 7:30 pm, $25 each evening
Yoga is a gradual and steady path that teaches us how to be in charge of our own development and become the kind of person we want to be. Learn how to transfer yoga teachings into daily life and how to listen to the inner voice and observe and understand feelings in order to find a deeper sense of contentment and freedom in life. This special program includes lectures by Vishwaguruji. This year the focus is on the qualities and symbols of Agya Chakra. Vishwaguruji will guide us through exercises and meditations related to this chakra.
Special guest:
Thursday, March 21: Bharatanatyam Dance by Bhakti Devi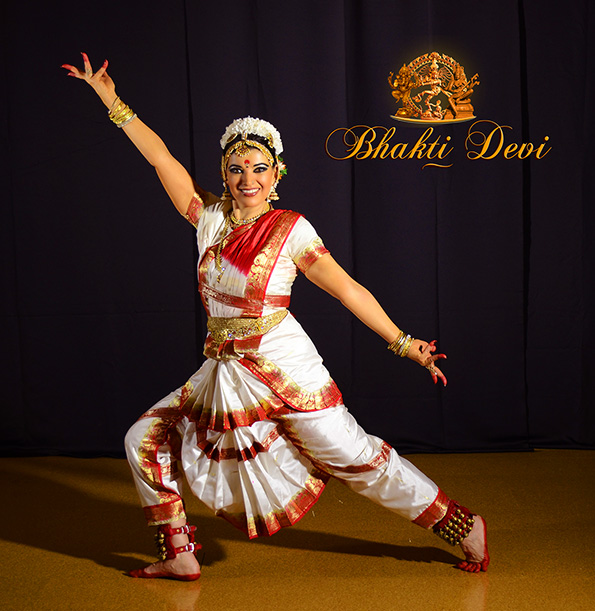 website:Bhakti Devi
Payment by cheque or online (credit card) serve as a registration (No ticket required to enter, provide us with your name at the door before the event). Tickets will be sold at the door (CASH ONLY).
Location: Yoga in Daily Life, 223 W Broadway
This email address is being protected from spambots. You need JavaScript enabled to view it.
604-646-0134